What Princess Leia Means to Millennial Women
Thank You Carrie Fisher, For Giving Me Princess Leia to Look Up To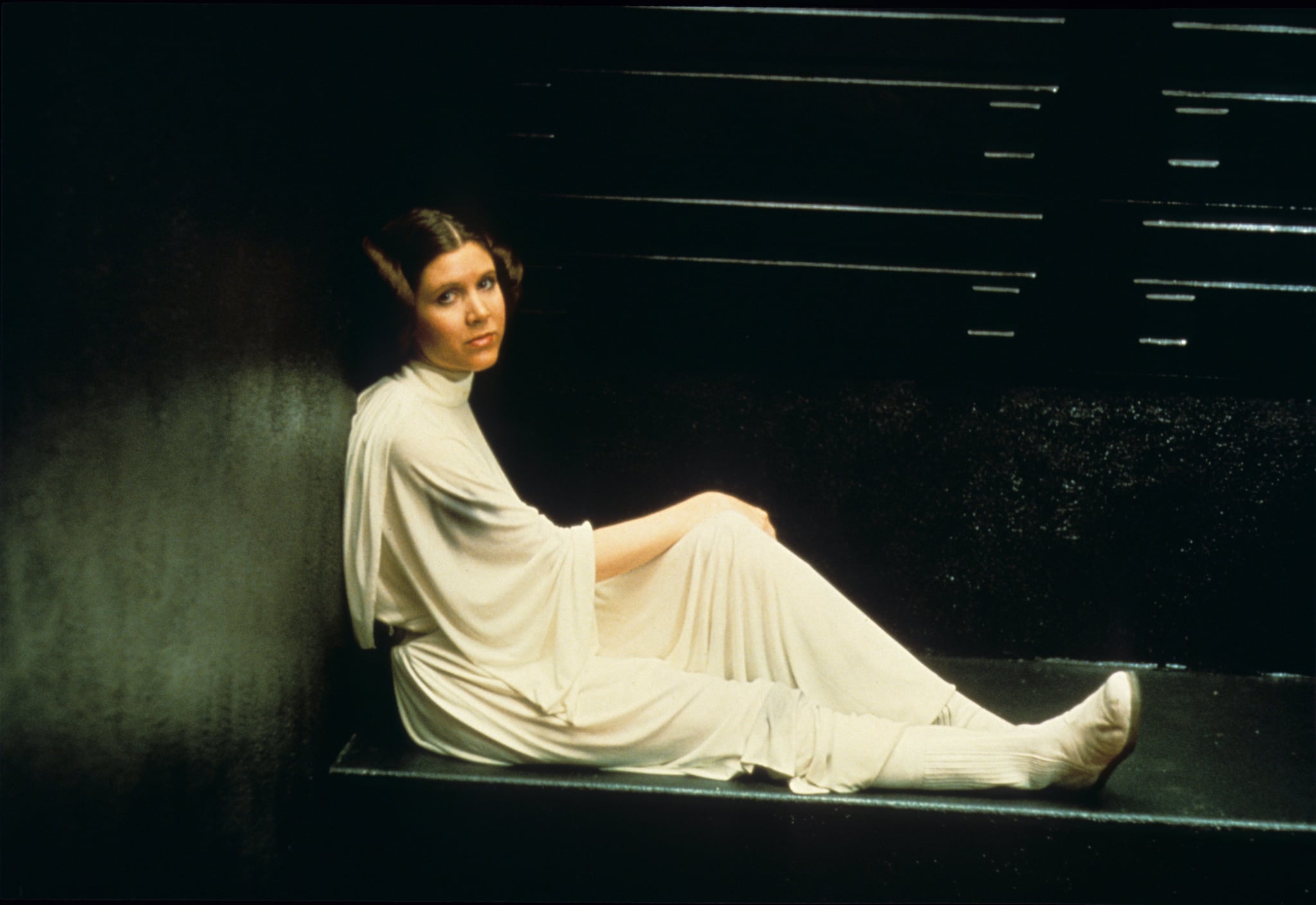 Image Source: Everett Collection
In the very short time I've been in this world, I've learned that certain deaths will affect and touch you in ways you don't expect. Carrie Fisher's death is one of those.
I can't remember a time when I wasn't a Star Wars fan. For many years, I kept it a secret or didn't talk about it, because girls weren't supposed to like geeky films like that. But I know that Carrie Fisher's iconic role as Princess Leia was probably the first role I saw a woman play as a leader. As I grew up and watched the Star Wars marathons on TV and the prequels on screen, Fisher's role as Leia played an even bigger part in my life. Thanks to her character, it became cool for women to like Star Wars. It was fine to fall in love with the entire Star Wars universe. If Leia could command the rebellion and do it in her infamous buns, then why couldn't a girl in the real world embrace that universe as well?
Leia's sass, wit, and inability to let weak men do her work for her was one of my favorite parts of the original trilogy. I can quote several of her lines (". . . half-witted, scruffy-looking nerf-herder!") by memory and wish we saw more of her in Star Wars: The Force Awakens. Throughout my life, Fisher's role as Princess Leia paved the way for so much: girls could like geeky films, girls could see themselves as heroines, girls could be sassy and in control, and plenty more. I am lucky to now live in a world where Daisy Ridley plays Rey in the latest Star Wars movie installments, where Felicity Jones is Jyn Erso and can lead a rogue group of rebels, and where a princess can turn into a general.
In General Organa I see a woman changed by loss but not destroyed. I see a brilliant commander with good people skills & tactical knowledge

— Anne Thériault (@anne_theriault) December 27, 2016
Of course, Fisher was more than just the character of Princess Leia. She was an advocate for mental health, a woman who was public about her battle with addiction and bipolar disorder, someone who spoke up about sexism in Hollywood, a wondrous script doctor, and so much more. It was only recently that I started to learn more about the woman who played one of my first on-screen heroes — and I can't believe she is now gone.
Thank you Carrie for giving us your wit, charm, and so much more throughout your life. And most of all, thank you for giving many young girls like me our first heroine we could see ourselves in.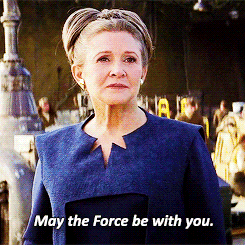 Image Source: Disney