Which Snapchat Features Are Banned in The UAE
Why Snapchat's Most Useful New Features Just Got Banned in The UAE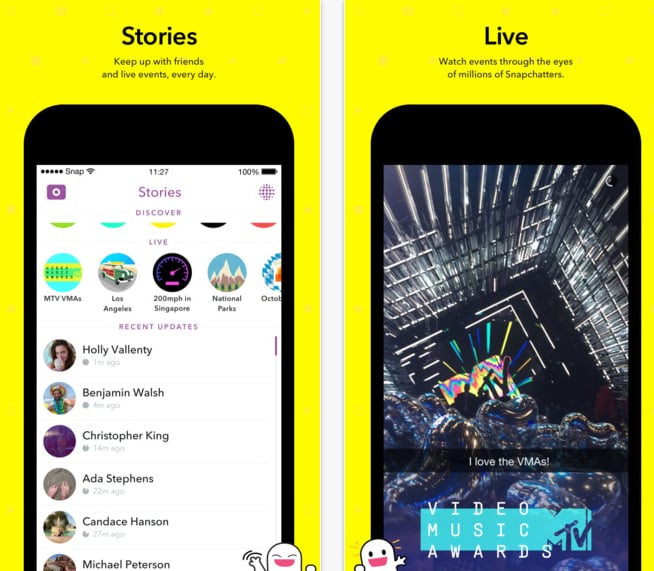 Last week, Snapchat revealed an update that includes a number of new features which, for someone who checks for new filters multiple times a day, will change the way I snap forever.
Snapchat 2.0, as the updated version is called, looks like a beautiful new version of everyone's favorite app, with new features such as 200+ fun stickers to use in private chats; the ability to send multiple photos in chat at once; audio and video notes that will replay in loops; and-- most impressive of all-- audio and video calling features that allow you to use the app as a messaging platform similar to Facebook or WhatsApp.
As people on the Internet started buzzing about these new features, we were disappointed to learn that in the UAE, the video and audio calling features would not be available. Like FaceTime and other applications that use VoIP (voice over Internet protocol) technology, the UAE considers this type of technology as regulated, and thus blocks users' access to it.
According to The National, a Snapchat spokesperson said, "Video and voice calling are currently not available in the UAE due to local regulations." Further, du made a statement to The National explaining, "Voice over internet protocol is considered part of the UAE's regulated activities. The TRA (Telecommunications Regulatory Authority) has granted licensed operators the eligibility to provide such services across their networks. Companies wishing to provide such services should coordinate with the UAE's licensed service providers in this regard."
Even if this issue isn't resolved in the future-- and as there's no talk of changing the regulations, it doesn't look like this will be happening soon-- we can still enjoy many of the other new features, and of course, can still make use of the amazing and always-changing filters.
Image Source: Snapchat.com