World Emoji Day What It Means And What You Need To Know
We Asked A Few Dubai Expats What Their Favorite Emoji Was (Spoiler: Savage Answers Ahead)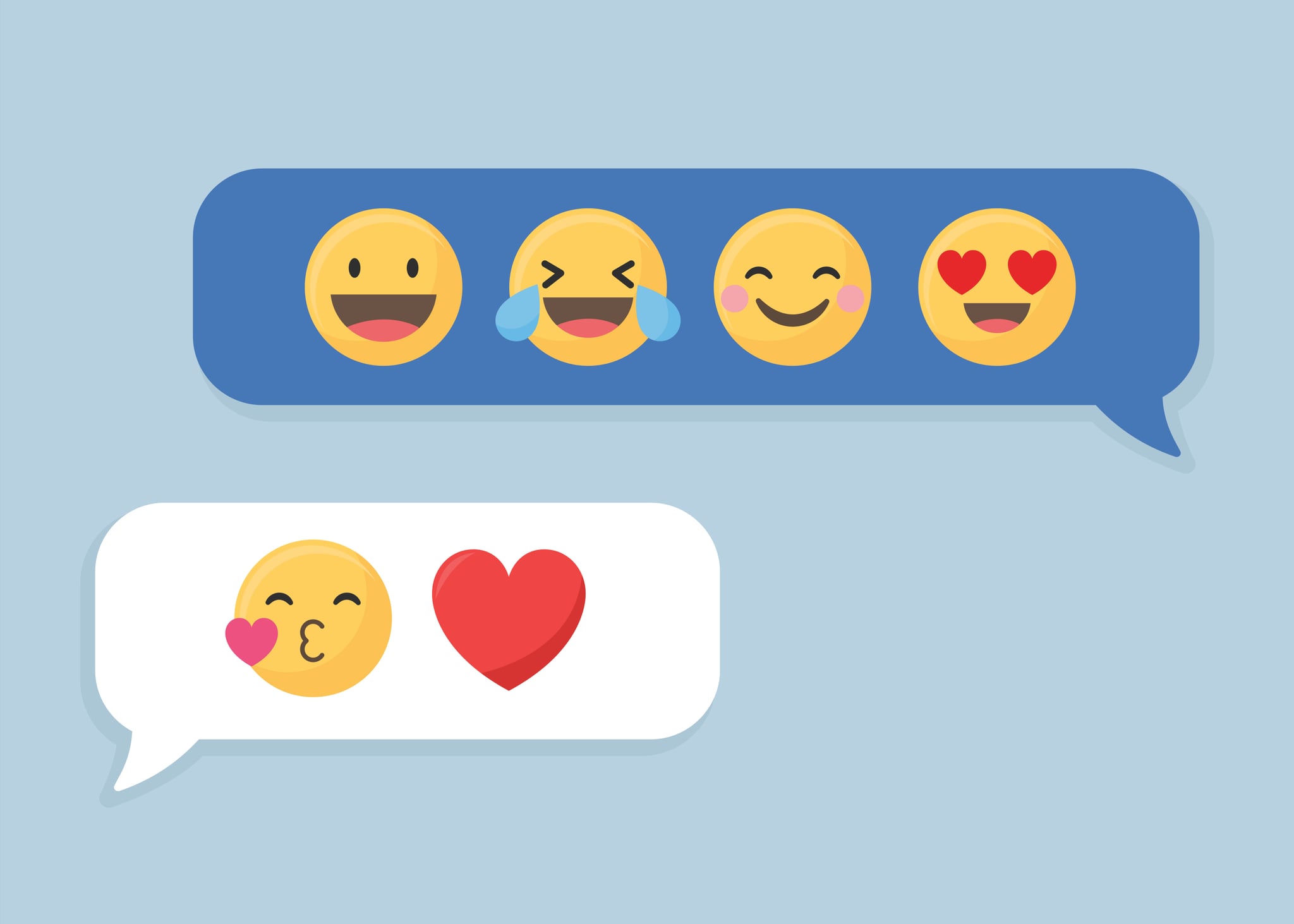 Emojis are great aren't they? Like, how many times have you replied using just one cute (at times) emoji, and have the person on the end understand exactly what you're referring to? Or, how many times have you used an emoji to prevent yourself from saying "K"? Or, to end and, or, start a fight? Plenty a times, I'm sure.
Emojis have revolutionized the way we communicate online, in the sense that it's faster and, at times, easier to get a point across – which I, and my 30 second attention span, greatly appreciate.
In celebration of World Emoji Day, we asked a few Dubai expats what their favorite emoji was and why. Some of the answers were rather savage, while others were quite cute, actually. Have a read below:
Mark Wolmarans, 57, Business Developer – My dad, ladies and gentlemen
Favorite Emoji: 👍
Why: "I like it because I can send it to your mother and she'd never know what I really mean, which makes her angry and, me laugh. For example: "Mark, did you buy eggs?", "Mark, when have you last spoken to Kate-Lynne?", "Mark, when are you coming to fetch me?", to each of these questions, she gets a thumbs up emoji as a response, and I, for the most part, get a lecture, that is after I have a good laugh."
Razel Triños-Galang, 27, Nervora Publishing & Operations Associate
Favorite Emoji:🙄
Why: "It's me, through and through. Regardless of the place, day, or time – it's the perfect representation of me. I'm a very happy person, but that will always be my face and, my reaction to most things."
Naheed Ifteqar, 22, Nervora Junior Digital Writer
Favorite Emoji: 🤪
Why: "Because it's the level of zany/carefree that I aspire to be." As I'm aware that you don't know her, I'll give you some context, Naheed is probably one of the most stressed-out looking individuals I've ever met…
Ivy Kalya, 24, Junior Marketing Communications Trainee, Chalhoub
Favorite Emoji: 😏
Why: "I love how it can be used in many ways. Like when you're being cheeky, mischievous, or when you're just looking to boost your self-confidence. It's very versatile, I like."
Saahil Singh Yaduvanshi, 26, Freelance Videographer
Favorite Emoji: 🙈
Why: "I talk a lot, and always end up feeling shy about it. So, it's perfect for me 🙈."
Hamza Ahmed, 19, University Student
Favorite Emoji: ☕
Why: "Because I'm always spilling the tea about something or someone to my friends. It's actually in the title of our group WhatsApp chat."
Rahul Samuel, 21, University Student
Favorite Emoji: 👍
Why: "It's the best way to reply to my girlfriend's long messages. It's short and gets the point across." I think Rahul and my dad would get along.
Dhara Bhatia, 22, Print Media Intern
Favorite Emoji: 💃
Why: "It's a classic and it helps me to not use the heart emoji all the time – all about balance."
Pavitra Selvan, 22 Architect Intern at Dior
Favorite Emoji: 🌝
Why: "It's my spirit emoji. It's me everyday, all day."
What is you favorite emoji? Tweet us at @PopSugarME, letting us know.