The iPhone X Goes on Sale in the UAE
There Was a Mad Rush For the iPhone X in Dubai This Weekend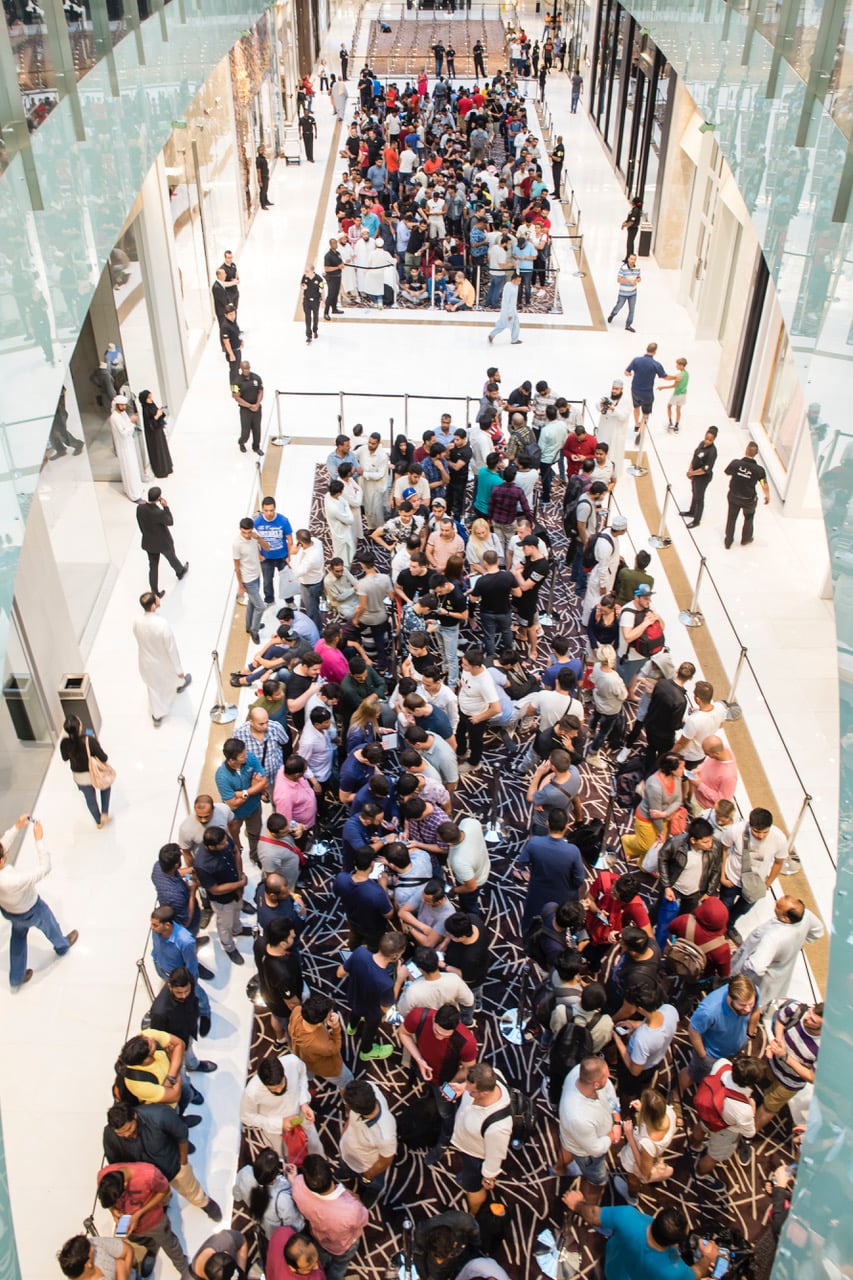 At 8 a.m. on Friday November 3, the iPhone X finally went on sale in the United Arab Emirates with people flocking to The Dubai Mall to buy their before anyone else. As you can see from the pictures, staff inside the largest mall in the world had to make sure everything was in order, sectioning off the walkways so other shoppers could go about their business without getting caught up in the madness.
See below for some of the best reasons the iPhone X is the way to go!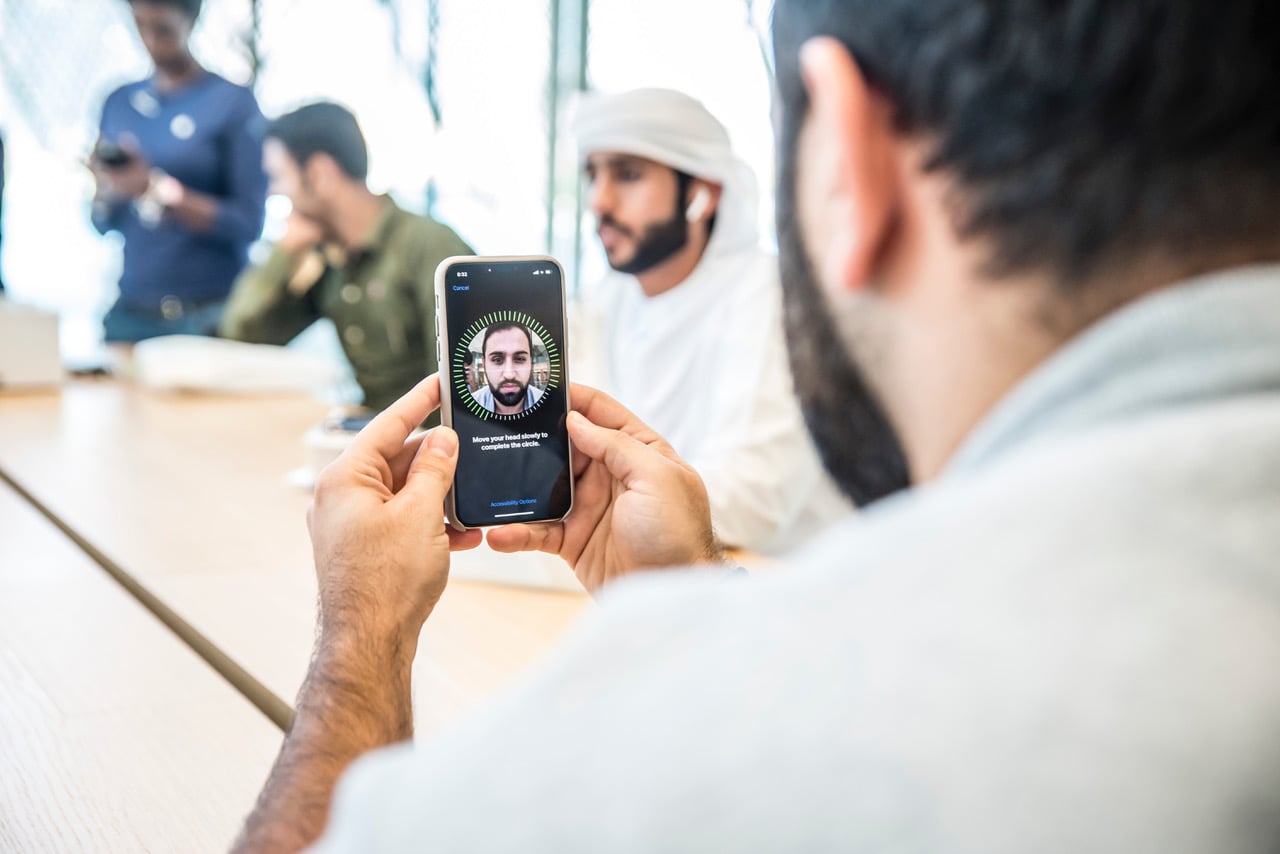 It's all screen (5.8 inch super Retina display) and all glass, so although the phone is smaller, the screen is larger. The glass back allows for wireless charging and it's so much easier to clean.
The display is HDR and supports Dolby vision so the level of detail you get watching clips and movies stunning. It has the highest color accuracy in the industry and advanced color management. Like the latest iPad, it uses true tone technology for the optimum experience when using it in changing lighting conditions.
It comes in two colors; silver and space gray.
There's no home button. Swipe from the bottom of the display and up to see your apps. Even switching between apps and opening or closes apps has changed. Swipe up until you see the stop sign button and click it to close.
Swipe down from the top right to access control center and use 3D Touch (apply pressure on the screen) to find buttons such as Air Drop or adjusting brightness.
Siri is accessible from the side of the phone, hold down on the button which usually puts your screen to sleep. Also use that button and the volume up button to screen shot (now there's no home button).
With your face replacing the finger print, when you get a notification on your phone no one will be able to see the beginning of the message until your face is in front of the screen. It looks at your eyes, nose and mouth to recognize you and so if you have a twin or a family member who really looks like you, yes, they may be able to unlock your phone, but there is the option using a password. It's also recommended that teens use a password as their face is still developing. One in 50,000 people could unlock your phone with a finger print and only one in a million could do it with their face. It adapted tot the changes in your look but updating your look every time you unlock your phone, so don't worry about getting older! Your phone will recognize changes such as spectacles or contact lenses but if a man shaves his beard it might ask for a password to verify. To activate this mode just draw a circle with your nose for it to analyze your face.
You have to have your eyes open to unlock the phone so no one can break into your phone while you're sleeping. People who are visually impaired can use audio to unlock instead.
Face recognition knows when you're still reading an article so the screen won't go dim and you won't have to constantly tap the screen to let it know you're still there.
Portrait mode is now available in selfie mode.
You might want to take a step back from WhatsApp as iMessage now allows you to pose as an emoji (almost like using a funny Instagram filter). The poop emoji is the only one that allows you to control the eyes.
You get two extra hours from the battery life!